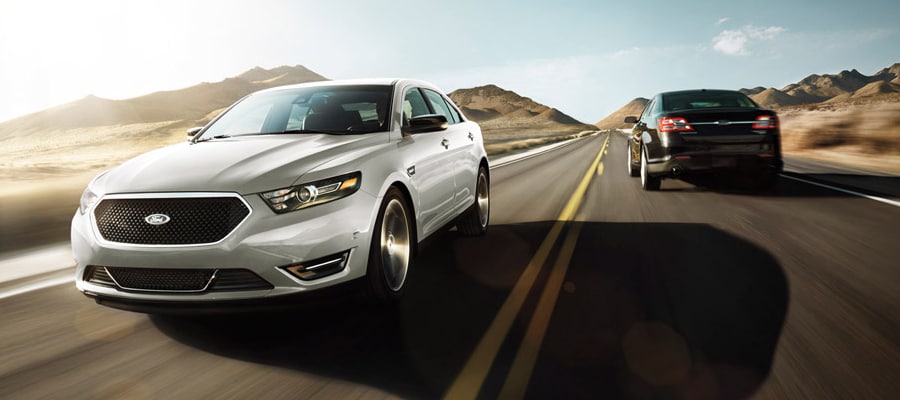 2016 Ford Taurus in Waltham Newton MA For Sale
Meet the affordable, reliable, full size sedan from Ford that has always been popular in the American market. When you get behind the wheel of the new 2016 Ford Taurus in Waltham serving Newton MA you feel, almost invincible, like you are behind the wheel of an M1 Abrams tank with a luxury package. Forget avoiding the traffic, just drive over it. The bold, aggressive lines of the new Taurus clearly reflect the power and refinement that lie beneath. Let's take a closer look.
 
Power & Economy Under The Hood

The 2016 Ford Taurus comes equipped with 3 engine options: a 3.5L V6 that produces 288 horsepower, a 2.0L I-4 Ecoboost that produces 240 horsepower and the impressive 3.5L V6 Ecoboost that churns out 365 HP and 350 lb-ft or torque. Despite all of their power and the weight of the spacious full-size sedan the naturally aspired V6 gets 29 MPG Hwy and the V6 Ecoboost gets 25 MPG Hwy.

2016 Taurus models are paired with a Select Shift automatic transmission with 6 gears that give the driver the option of shifting into manual mode at the touch of a button. The Select Shift option is smooth, fast, and makes for a more active driving experience.


To complement the capable powertrain, the new Taurus comes with Torque Vectoring Control, standard. The TVC sends power to the outside wheels on turns to help the vehicle stick around curves.